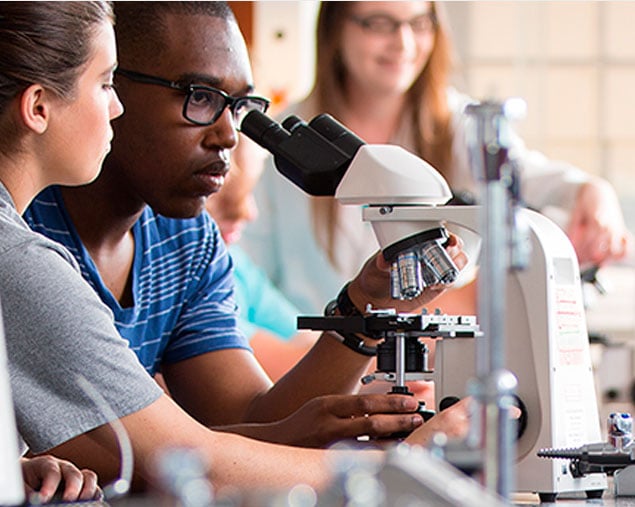 Veloza Ramírez, C.; Romero, G.; Gómez Piedras, J.J. 2016. Respuesta morfoagronómica y calidad en proteína de tres accesiones de quinua (Chenopodium quinoa Willd.) en la Sabana norte de Bogotá. Rev. U.D.C.A Act. &Div. Cient. 19(2)
Fecha de publicación: 18/07/2014

Más información ⇨
Vallissiana universitaria (Lepidoptera: Gracillariidae): a new genus and species of leaf-mining moth associated with Erythroxylum (Erythroxylaceae) in the Atlantic Forest of Brazil
Fecha de publicación: 01/05/2019

Vallissiana universitaria Pereira & Arévalo, a new genus and species of leaf-miner moth (Gracillariidae: Gracillariinae) is described and illustrated with the aid of optical and scanning electron microscopy, including adults, larva, pupa and the mine. Its monophyletic status is confirmed within the subfamily based on a DNA barcode CoItree. The immature stages are associated with Erythroxylum argentinum O. E. Schulz (Erythroxylaceae) and four larval instars are found, all forming a round blotch mine from the beginning of ontogeny. The first two instars are sap-feeders, using only the epidermal cells, whereas the last two are tissue-feeders, mining the parenchyma cells. Pupation occurs inside the leaf mine within a flimsy, silk-made cocoon. This is the third endemic genus of gracillariid moths described from the Atlantic Forest of Brazil and the first associated with Erythroxylum P. Browne. Characteristics found on the forewing and in the last abdominal segments of the adult were determinant for the proposition of the new genus. The CoI tree indicated that it is closely related to Aspilapteryx, while this genus was recovered as polyphyletic in the analyses. Morphological evidence supports this polyphyly. Consequently, Sabulopteryx Triberti, 1985, stat. nov. is considered a valid genus.
Más información ⇨
Toxicity evaluation of two insecticides on Tetragonisca angustula and Scaptotrigona xanthotricha (Hymenoptera: Apidae)
Fecha de publicación: 31/12/2017

Stingless bees (Hymenoptera: Apidae, Meliponini) have crucial roles in the ecosystem, offering pollination service and contributing to genetic diversity of species, and also providing honey and wax to humankind. Tetragonisca angustula and Scaptotrigona xanthotricha are species that have been used since ancient times for beekeeping. Currently these and other species have been exposed to agronomic practices, among which the use of synthetic pesticides used for crop protection stands out. The aim of this study was to evaluate the toxicity of the insecticides thiamethoxam and fipronil, which are used in agriculture in several countries in the tropical and subtropical belt in order to establish the risk that these products represent to the survival of these two species. The oral and topical LD50 was obtained by Probit analysis. Comparisons with the LD50s of other stingless bees and Apis mellifera were realized. Although further studies are required to calculate the real risk of the two compounds, the results showed an evident susceptibility of both species. We concluded that it is essential to use tools and practices that reduce the risk, and perform toxicological evaluations of new and existing pesticides on stingless bees.
Más información ⇨
Technical and administrative characterization of small-holder milk production systems in a central region of Colombia
Fecha de publicación: 30/07/2018

The objective of this work was to carry out the technical-administrative characterization of smallholder of milk production systems located in the village of El Peñón, in the town of Sibaté/Colombia. The study was carried out during the months of November/2016 to April/2017. The information was obtained through semi-structured interviews with 18 producers. For the identification of the systems, technical-productive variables were investigated and the characterization included the analysis of components: a) Location, biophysical aspects, landscape, use and land management; b) Forage resources and food; c) Animal resources; d) Reproduction and health; e) Milk production, livestock marketing and business management; f) Handing, infrastructure and equipment; and g) Owner information. A cluster analysis and multiple correspondences analysis using the statistical package SAS (Statistical analysis system, version 9.4). The results of the cluster analysis were shown the conformation of 8 groups classified as: specialized dairy, semispecialized, smallholder and small farm given to heterogeneity of the productive model. Five smallholder systems were identified, the analysis of multiple correspondences showed a relationship between qualitative variables and components evidencing a technological model based on a semi-intensive production with adequate infrastructure and acquisition of low cost technology with low validated feeding strategies. The use of low genetic quality animal resources with reduced implementation of breeding programs and reproductive biotechnologies and healthy plans and the lack of practices of animal welfare and good milking practices. Additionally, limited marketing networks and business management strategies. In conclusion, the systems are developed in heterogeneous conditions, which is due to the formulation of different production models. The characterization of smallholder systems is necessary to identify technological recommendations and the intervention of policies for the improvement and strengthening of productive systems
Más información ⇨
Susceptibilidad de cuatro noctuidos plaga (Lepidoptera) al gene Cry1Ac del Bacillus thuringiensis incorporado al algodonero
Fecha de publicación: 30/06/2008

Zenner de P., I.; Álvarez R., J.A.; Arévalo-Maldonado, H.A.; Mejía C., R.; Bayona, M. 2008. Susceptibilidad de cuatro noctuidos plaga (Lepidoptera) al gene Cry1Ac del Bacillus thuringiensis incorporado al algodonero. Revista Colombiana de Entomología. 34(1):41-50
Más información ⇨